Taxi from Podgorica airport to Bar
Taxi from Podgorica airport to Bar
Taxi from airport Podgorica to Bar costs 45 euros. This is the most favorable variant for taxi transport to Podgorica Bar from the airport in Golubovci. With comfortable vehicles and experienced drivers, you will be able to enjoy the beautiful landscapes that Montenegro has.
Our first priority is safety and passenger satisfaction.
City of Bar
The Bar is a city in the southeast of Montenegro. It is a city with numerous cultural and historical monuments and beautiful beaches. It is also called the city of olives. It also contains specimens of very old olives, one of which is estimated at around 2000 years.
Old Bar is very interesting for tourists with its authentic architecture and numerous bars where you can enjoy consuming local food and drinks.
The Bar is one of the sunniest cities in the Mediterranean with beautiful sea color and pleasant bathing water.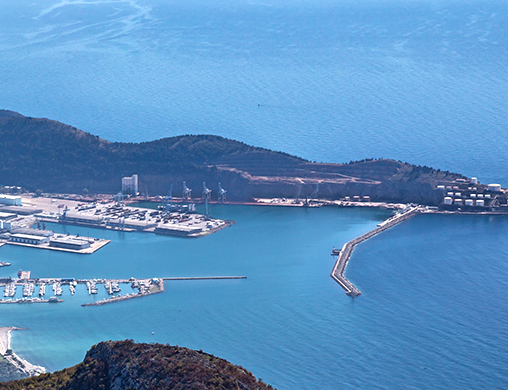 Taxi service from Podgorica airport to Bar is part of our offer. The trip takes about an hour, depending on the conditions on the road and the time of year. Since the Sozina tunnel was built, the journey has been significantly shortened and the road is incomparably better.
The length of the route from Podgorica airport to Bar is less than 50 km. On the way you will see the largest lake in the Balkans. It is Skadar Lake, which is also a national park. After passing through the tunnel, you will be greeted by the coastal town of Sutomore, on whose hill is the famous fortress Haj Nehaj. Every year, the beach and promenade in Sutomore attracts a large number of tourists from the country and abroad. After Sutomore you come to Šušanj and on the right you will see the beach Žukotrlica. A few minutes later we are in Bar.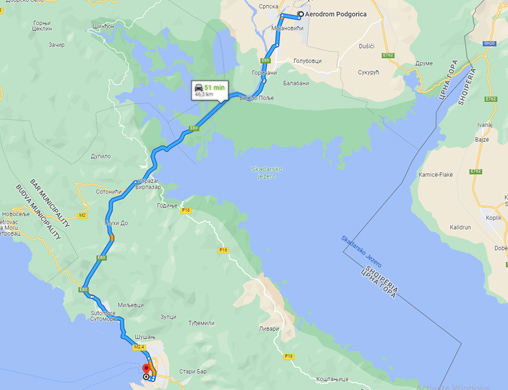 Book on time reliable and quality
taxi transport from Podgorica airport to Bar
at a very reasonable price.
The price is for 4 people. Payment of the fee for passing through the Sozina tunnel is included in the price of the ride.
Where we meet?
Our driver will be waiting for you at Podgorica airport with your name on the board. It will be located next to the exit from the airport building. You will notice it very easily because Podgorica Airport has only one exit. It will provide you with safe and comfortable transportation from Podgorica Airport to Bar . All our vehicles are comfortable. They are adapted for airport transfers. Book your transfer from Podgorica airport on time. You will get yourself a good and cheap Taxi from Podgorica Airport to Bar . You can contact us via our contact form, via e-mail, text message or phone call.
+382 67 303 370 (Viber, WhatsApp)