Taxi from Podgorica airport to Niksic
Taxi from Podgorica airport to Niksic
Taxi airport Podgorica to Nikšić at a price of 50 euros.
If you are planning to visit Niksic, schedule an online Taxi from Podgorica Airport to Niksic. You will get an excellent Taxi service at an affordable price.
Niksic – Montenegro
Throughout its turbulent history, Nikšić has played a very important role in the economic, cultural and administrative center of the spatial part of Montenegro and Herzegovina. The interesting city of "steel and beer" as some call it is becoming increasingly popular for its music festivals.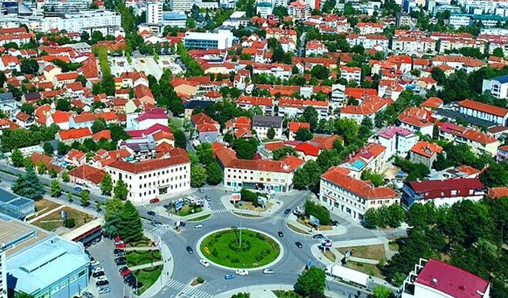 You can book a taxi from Podgorica Airport to Niksic online. You do not need a credit card.
Where we meet?
Our driver will be waiting for you at Podgorica Airport with your name clearly displayed on the board. It will be located next to the exit from the airport building. You will notice it very easily because Podgorica Airport has only one exit. It will provide you with safe and comfortable transportation from Podgorica airport to Niksic. All our vehicles are comfortable and safe. They are adapted for airport transfers. Book your transfer from Podgorica airport on time. You will provide yourself with a good and cheap Taxi from Podgorica Airport to Nikšić. You can contact us via our contact form, via e-mail, SMS, or phone call.
Taxi from Podgorica airport to Niksic costs 50 euros and is one of the cheapest in the country. We guarantee a comfortable and safe ride.
Our price includes collection, all taxes, departure to your address, and Taxi transfer from Podgorica airport to Niksic.
Taxi airport Podgorica – Niksic.
A large number of satisfied passengers recommended our cheap Taxi from Podgorica Airport to Niksic. If you are interested in why, book a ride and find out. We will do our best to meet your expectations and show our business.
+382 67 303 370 (Viber, WhatsApp)